Metocean data Analysis
Our team of experts has a  profound knowledge of the regional ocean processes and have well-established methodologies for metocean data analysis for offshore operations and engineering.
Our capability is based on a broad range of project experience, coupled with a thorough understanding of the metocean data requirements and analysis techniques required for coastal and offshore developments.
Metocean data Analysis
Using data mining techniques on our long-term hindcast, statistics can be examined at monthly, seasonally or yearly scale within the entire model domain. Additionally, anomalies can also be quantified.
Extracted site specific data can be used for time-series analysis techniques such as joint probability or extreme value analysis. These data can also be used for time-domain analysis for analytical techniques such as persistence and Sequenced Downtime Analysis (SDA). We have the expertise to provide the right kind of data analysis for your project.
Some of the standard analysis outputs we produce for waves, winds and currents are:
Metocean design criteria – return period values and extremes
Persistence exceedence and non-exceedence matrices
Joint probability distributions
Tidal analysis and predictions
Time domain and zero-down-crossing analyses
Spectral and frequency domain analyses
Wavelet analyses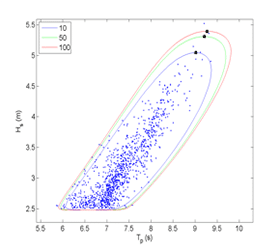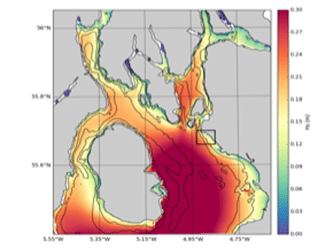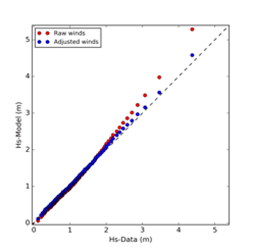 Services for offshore engineering:
Metocean data reports, including modeling of waves, winds and currents
Environmental design criteria for platforms, pipeline and floating facilities
Ambient and extreme metocean statistics for operations and construction
(Tropical) storm analysis
Marine data collection and data analyses
Estuarine hydrodynamics
Oil spill fate and produced water discharge modelling
Thermal and other water column properties
Marine growth and benthic ecology assessments